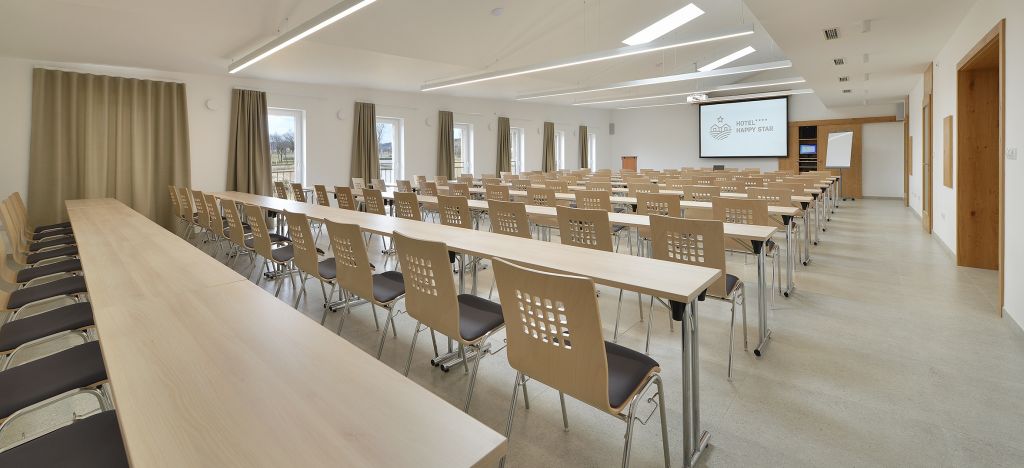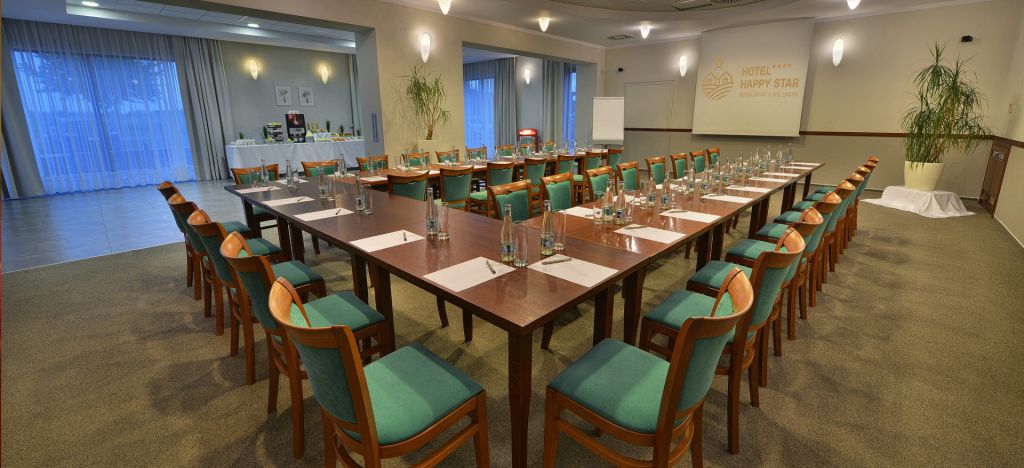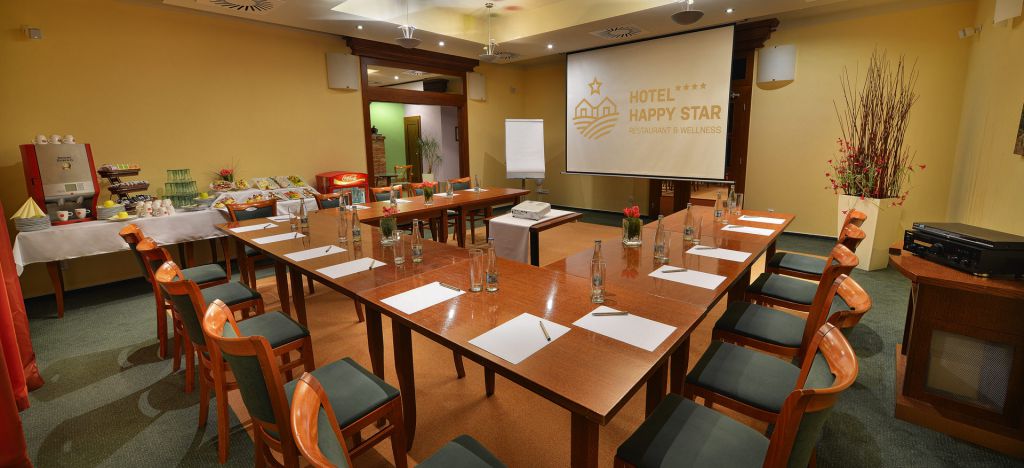 CONFERENCES
At the Happy Star Hotel, we believe in never putting off till tomorrow what you can do today.
You can therefore use our Wi-Fi anywhere and at any time, be it in the sauna, hot tub or at the bar.
Relax in our lounges, wine bar or solarium. Don't hesitate to share your wishes with our staff.
Increase your productivity and be Happy Star! Booking your corporate event will only take a few minutes!
Call, write, email or fax us. Martin Herzig will be happy to help you.
Are you planning
a training, meeting, seminar or conference?
Or do you just want to
get out of the workplace
to focus? Then the Happy Star Hotel is the perfect venue to escape from your daily routine. Our hotel is located in vineyard country close to the Austrian border and offers a wide variety of sports activities and relaxation and wellness facilities.
Free:
indoor swimming pool, hot tub, steam room, fitness centre. 
For small fee:
sports equipment for tennis, cycling and bowling.
Catering:
we cover the full range of requirements, including breakfasts, lunches, dinners, coffee breaks, barbecues, and even pig roasts.
Accompanying programme:
we can organise massages, wine tasting sessions (incl. pairing of wines and aromas/scents), different gastronomic experiences, DJs, an accordionist or barrel organ player.
New conference hall:
for 120 people
Big lounge:
capacity for 100 people
Small lounge:
capacity for 30 people 
Both facilities include:
natural light, soundproofing and air-conditioning
projector with projection screen, high-quality sound system, flipchart with marker pens
PC and wireless microphone available in the big lounge
Wi-Fi and customised seating and table arrangement
coffee breaks with aromatic Brazilian coffee and fresh pastries from our patisserie
outside terraces and garden gazebo available for private events after 10 p.m. 
Coffee break packages:
We have three basic packages, but are also happy to accommodate alternative needs and requirements: 
A – mineral water, coffee, strudel ... CZK 120/person
B – mineral water, coffee, pastries, open sandwich with ham ... CZK 161/person
C – mineral water, coffee, honeysuckle, small baguette with cured ham, fresh fruit ... CZK 211/person
Anything missing? In need of inspiration? Do you have any questions? Then call, write, email or fax us! 
Martin Herzig will be happy to help you
herzig@hotelhappystar.cz